Welcome to our farm....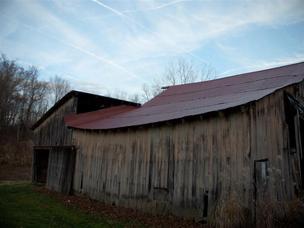 Our location has always been called "The Farm" by locals and family.... Although we don't grow any crops, we have been growing trails for many years now. We enjoy taking the time to get out and enjoy what we have locally.


The farm is a Private Offroad Park that can be rented/leased for group events. Please use the contact form for more details. Sometimes a more open public type event is hosted. When this occurs actual dates and details will be released here on the home page.


Hopefully we will get a chance to meet in person and enjoy the outdoors of this great area.


---
---
Upcoming "Public" events:
Below is the current list of this years events. Please verify dates, a week before, to make sure it is still good. We will update and change on this page first. Feel free to contact us with any questions or comments.


-- PUBLIC EVENTS 2021--
We are now CLOSED for the season. Thanks to everyone whom we had the opportunity to meet and share this land with. WE will post future public dates in the first quarter of 2022. See you next year!


Future events:

2022 Dates TBA


***Tire size Disclaimer
The farm has transitioned and changed over the years (just like most trails that are ran often). Unfortunately stock vehicles are very limited to what they can do. 33-35" tires are very close to being a requirement to fully enjoy a lot of the areas, especially when conditions are not perfect and ideal. When conditions are wet on the farm a lot of places will be difficult/impossible. Feel free to use contact form to ask questions or more details.

--- others details---

See our "calendar" by clicking tab above. This calendar for some reason doesn't always load on the "mobile" site. So you may need to access via a computer. The calendar has a tentative list of public and private events. This can be used to schedule your own event, or used to plan ahead for upcoming rides.

Use contact form for more information.



---
Recent past events:

--September 11th, 2021---
We had a good turn out and another awesome crowd for our annual Jake event. I am always amazed to see the familar faces year after year. Lots of old memories, and many new. Our hobbies and our lives cross paths and work us together. I'm thankful to be able to contribute and as a whole group give collectively to a local family. The efforts of many, for the benefit of one. Jackson's family truly appreciated the gesture and giving.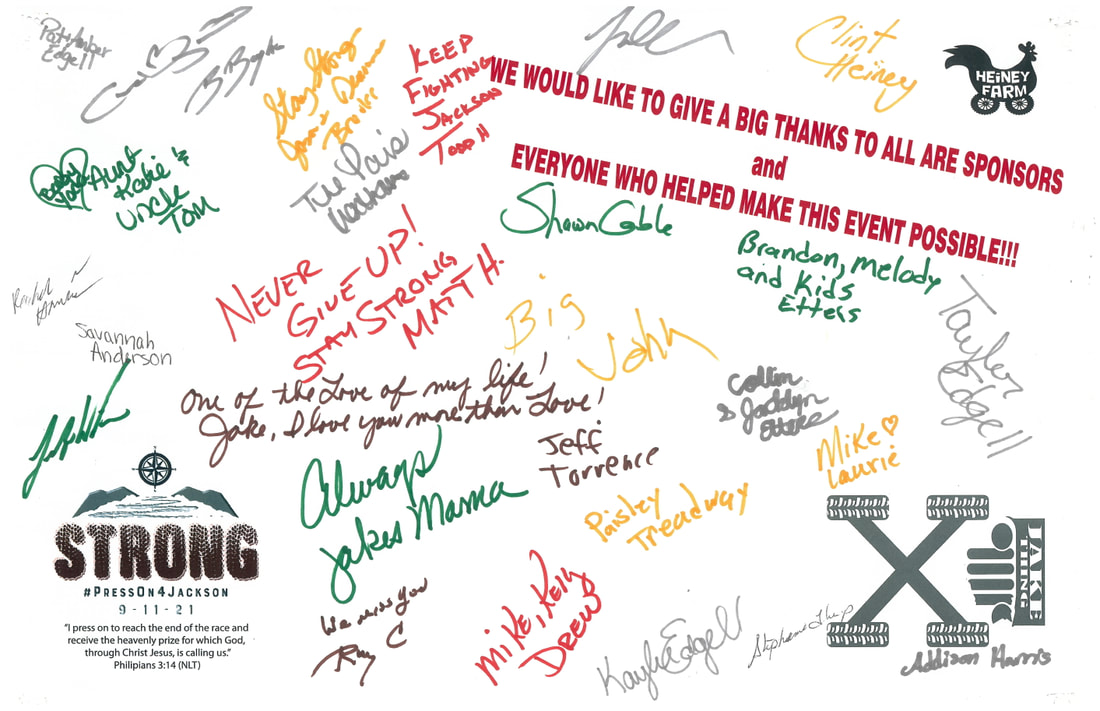 --July 17th, 2021---
The summer ride turned out to be a wet one. WE still had a good showing and lots of people had a great time. I appreciate all the local support and returning wheelers. I hope all made it home safely and got things cleaned off for the next one. See you soon!

--May 23rd, 2021---
It had to be one of the dryest spring opens we ever had! No rain all week! This resulted in covering lots of trails and good traction in most areas. We had a great crowd and I enjoyed seeing some old faces and meeting some new people. Everything seemed to go smoothly and I appreciate the people who make this happen. Including staff and all who just help because.... Hopefully I see you next time!


--September 12th, 2020---
It was a beautiful day for the ninth annual Jake thing in 2020. We had amazing weather and over 100 rigs show. Its hard to believe its been 9 years, and its hard to believe we still drawl big crowds and have amazing times each year. THANK YOU ALL!!!! I was so grateful to see some old faces and some new alike and it warmed my heart to meet Denali and his family and see so many "strangers" welcome them and offer rides in jeeps. The event raised good amount of money and I am thankful to give it to the family.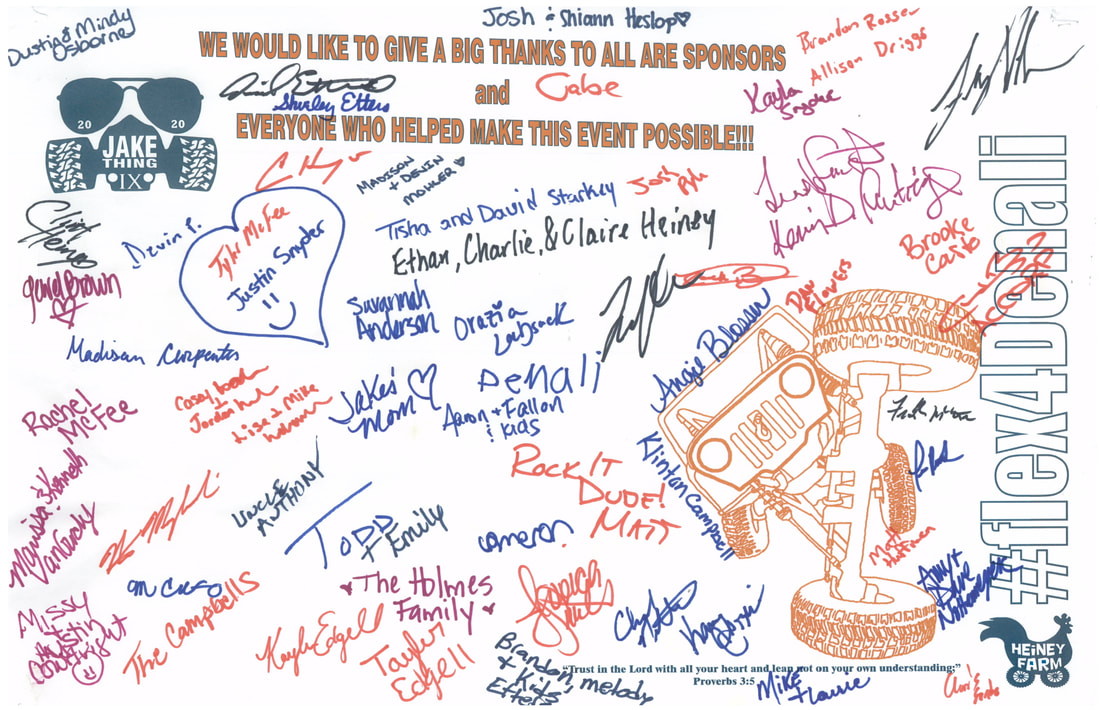 --July 18th, 2020--
Summer ride 2020 was a hot one! It was a little dusty and I actually heard someone say we could use some rain... :O We had a good number of rigs break by lunch. And others ride and enjoy a great day. Hopefully y'all make it next time!

--May 30th, 2020--
The first ride of 2020 went fairly well and we had a great turnout. I am thankful for the blessing we received in the weather. I want to thank all who attended for bearing with us in the new sign in and registration process. We will likely adjust future events as needed. The increased hand sanitizing and hand washing stations being available is another thing we will try to modify and/or continue doing to promote cleanliness in the events to come. Furthermore I appreciate all the help from the staff and people who helped others on the trails. Hope everyone had a great time and had the opportunities to catch up personally with some wheeling friends.


--September 14th, 2019---
Eight years and counting....Wow, crazy.... Crazy good! I'm thankful for another amazing year and seeing a lot of familiar faces. Thankful to have the opportunity to see and witness Luke and his family at the event too!! With the help of all the staff, sponsors, and generous wheelers we successfully had another impressive gathering and fundraising event. May the rest of the year be blessed and may we cling to what is good in all seasons. #cling4luke Thank you ALL!!




--July 27th, 2019---
Summer ride 2019 and a dry one at that!!! That is rare here on the farm. Thank you all for coming, We had a good crowd and plenty of great trail time. Looking forward to hearing and seeing more of you in the rides to come!


--May 25th, 2019---
First ride of 2019 went well! Moderate turnout and some moderate breakage....I appreciate the crowd we see and the help we receive from many regular attendees. Fix your junk and bring it back in July!


--October 27th, 2018---
A wet and sloppy week led to a wet and sloppy ride. Its a shame tube buggies don't have windshields.... but we still saw a few... We had a moderate attendance and collected a truck full of toys to give to local family for Christmas. I think you guys like mud more then I do. See you next year you crazies!!


--September 15th, 2018---
7th annual Jake event was one of are biggest events yet. We had huge support from vendors and lots of people gave big. I am continually impressed with the outcome at these. Huge thanks to some local staff members who stepped up big, not that I would call them heros, but all the help makes a big difference. Of coarse it wouldn't be possible without the wheelers!!! So thank you too!!
​
​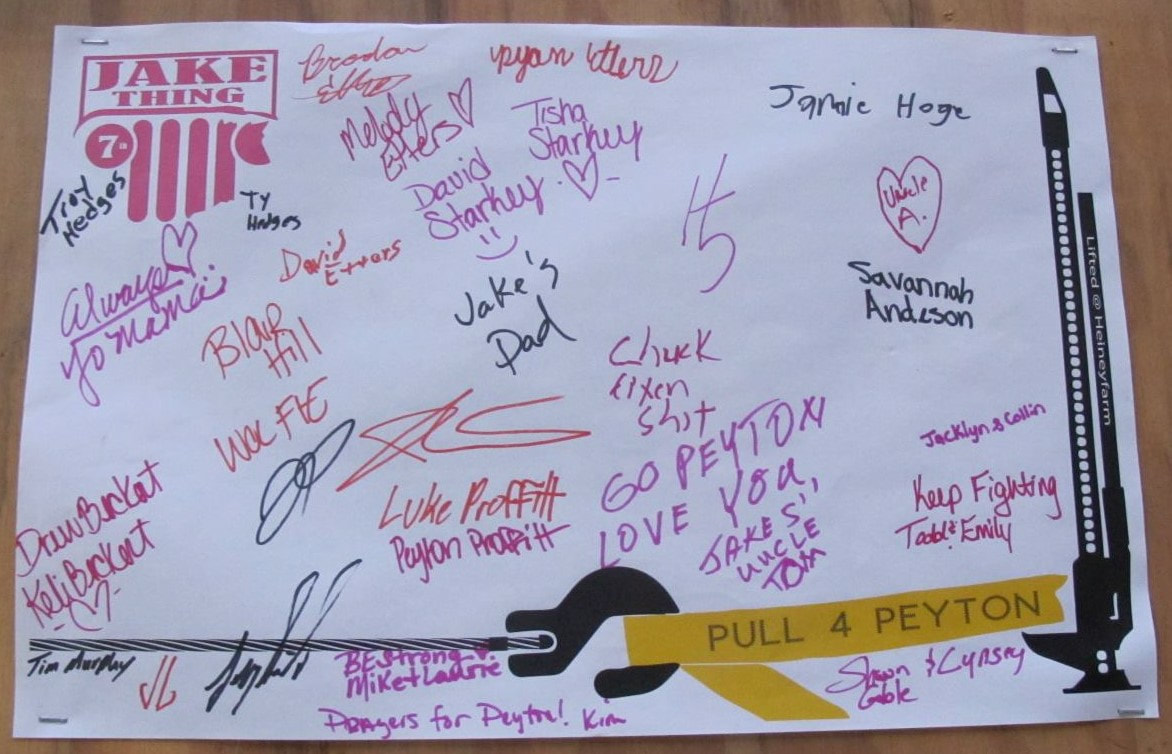 --July 21st, 2018---
Summer ride 2018 came and went with a blink!! Another round of great times and had a blessed day were the weather turned out to be amazing! We had over 40 rigs and tons of fun.

--May 19th, 2018---
Fundraiser hosted by ACC was a wet and fun time! Lots of ppl and lots of wheeling. Glad we were able to come together and meet some old friends and see some new. Great group. Thank you all!

​

--October 30th, 2017---
The Heineyfarm toy drive was awesome!!! Some staff members ran with this idea and we partnered with a local business to collect (Christmas) toys for local families in need. Huge shout out to Shear Glamour in Philo for doing this for the kids! We had a great turnout and collected all kinds of toys, Enough to fill the back of a bambulance. Thanks everyone!!


---September 16th, 2017---
6th annual Jake event was a HUGE success. Are biggest one yet!!! I could give awkward hugs to all of you!!! Much love people. Like I have said countless times, I am honored to be apart of it. It makes me smile to see everyone come together, give, take patience, and have a good time. Hoping for many more in the future. Below is the girl we gave for this year.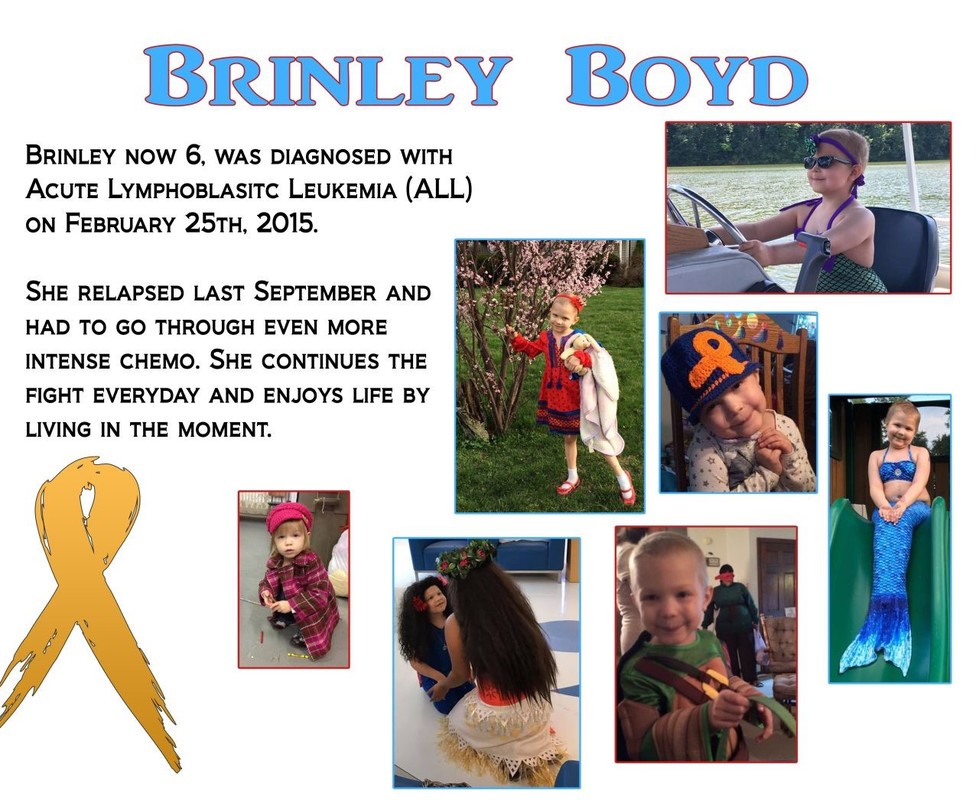 ---July 22nd, 2017---
IT rained. Then rained more!!! What a slop and wet day.... yet that didnt stop everyone, we still had a bigger crowd then expected. Lots of mud and plenty of good times. Trails were conquered that I wouldn't have imagine.... Until next time, stay dry.

---May 13th, 2017---
Great turn out for the first ride of the season. Love seeing all the locals and the mix of new people. Hope everyone had a great time. See ya next time!!
​
---October 1st, 2016---
Last public ride went without a hitch. Decent showing and good day. Hopefully we see most of you next year!!!

---August 27th, 2016---
The fifth annual Jake event was a success!! We had over 106 rigs in attendance and was able to raise a solid amount of money for a local family. Makenna even made an appearance!! It was so good to meet her and meet some new wheelers. My gratitude goes to everyone involved and all those who attended.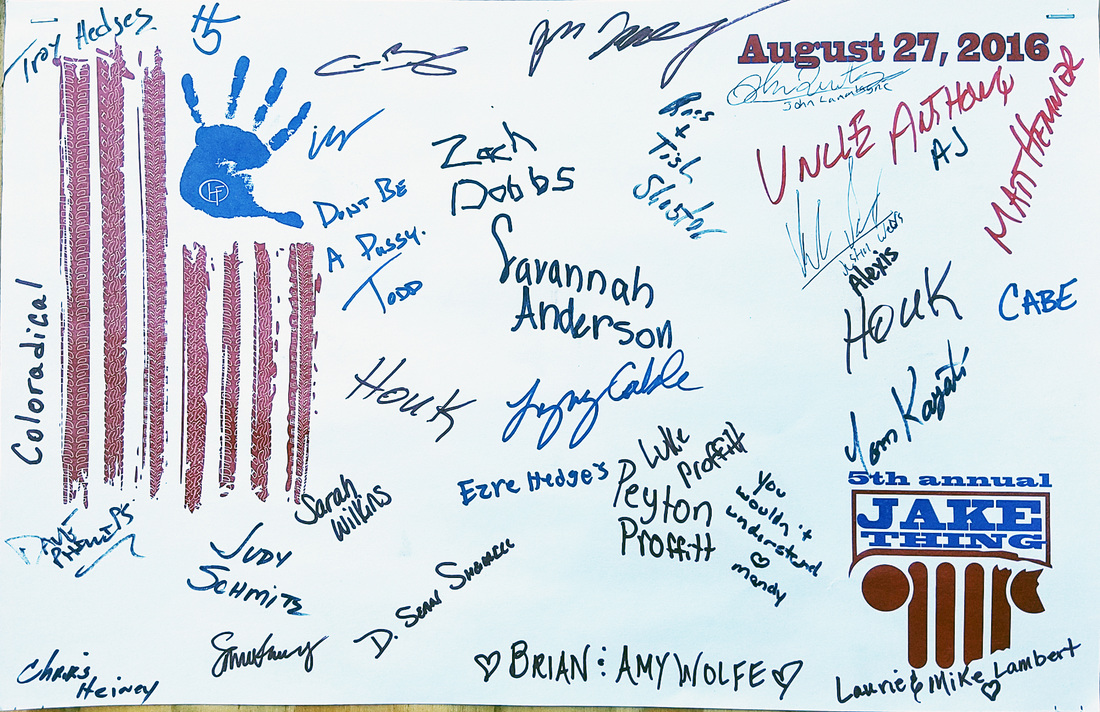 ​- - - Farm fresh wheeling since 2008 - - -