Welcome to our farm....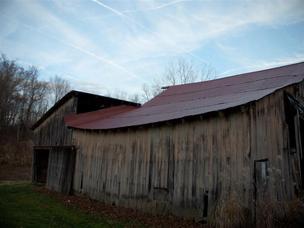 Our location has always been called "The Farm" by locals and family.... Although we don't grow any crops, we have been growing trails for a couple years now. We enjoy taking the time to get out and enjoy what we have locally.


The farm is a Private Offroad Park that can be rented/leased for group events. Please use the contact form for more details. Sometimes a more open public type event is hosted. When this occurs actual dates and details will be released here on the home page.


Hopefully we will get a chance to meet in person and enjoy the outdoors of this great area.


---
---
Upcoming "Public" events:

Below is the current list of this years public events. Please verify dates a week before to make sure it is still good. We will update and change on this page first. Feel free to contact us with any questions or comments.
April 30, 2016- Season opener
Public open.** Join full conversation @
http://www.offroadohio.com/viewtopic.php?f=78&t=7873&p=55972#p55972
Disclaimer:
Doesnt look like we will miss rain this week. We have already had some, and more is in the forecast.... I will honestly say, with this weather, that I discourage most "stockish" vehicles or anyone who hates the mud from coming. Unfortunately we can NOT pick the weather....When ther are wet conditions on the farm a lot of places will be difficult.
Another issue will be parking. The parking field is a low spot, and it seems to dry out LAST. Truth is I think the trails are better then the fields.....We will manage, but please be patient and take your time. I'll help all I can. I encourage people to drop the rigs on the gravel before trying to pull the rig and trailer through the field. I also will encourage 4x4 tow rigs and strapping a rig to the front as needed.

***ALL ATVs and SxS must pre-register. Therefore you must contact me in some way...PM me on here, post here, email me, call me, etc...... ALL ATVs must wear helmets. Please if you don't check with me first, don't be upset if I do not accept at registration.

June 18, 2016- Public summer ride

​October 1, 2016- Public Fall ride

​

--- others details---

See our "calendar" by clicking tab above. This calendar for some reason doesn't always load on the "mobile" site. So you may need to access via a computer. The calendar has a tentative list of public and private events. This can be used to schedule your own event, or used to plan ahead for upcoming rides.

Use contact form for more information.



---
Recent past events:

---September 26, 2015---
Our last open ride of the season was a great success. It was our 4th annual "Jake Thing" and had another great turnout. Raffles, mini-events, trophies and lots of good times. We appreciate all the support and anyone who was able to contribute in any way.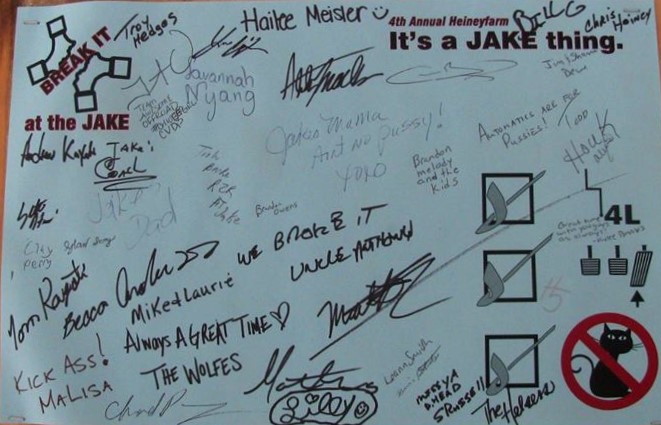 ---July 11, 2015---

Our summer ride went on without a hitch. It seemed to go seemlessly and I had good time to enjoy the trails. People and events like this make me really enjoy this hobby. Thanks again to everyone who showed up or helped out in any way.
You can see some comments and feedback in ORO forum on this event @:

http://www.offroadohio.com/viewtopic.php?f=78&t=7555


---May 2, 2015---

The late season opener was a great success for some fun wheeling. We had 70+ rigs in attendance and everything seemed to go really smoothly. If all events could go on like this, it would be awesome. Thanks again to everyone.
Feel free to join the conversation or see pictures at the end of this thread/topic:
http://www.offroadohio.com/viewtopic.php?f=78&t=7431
---October 18, 2014---
3rd Annual, It's a JAKE thing
. Perfect event to end the season on. Weather was cold and brisk, even for fall, but that didn't stop this crowd. We had over 60 rigs in attendance, and countless amounts of fun. Big thanks to all who helped and to all who came. Hopefully I'll see you next season.
Some details and recap can be found on the Offroadohio forum:
http://www.offroadohio.com/viewtopic.php?f=78&t=6901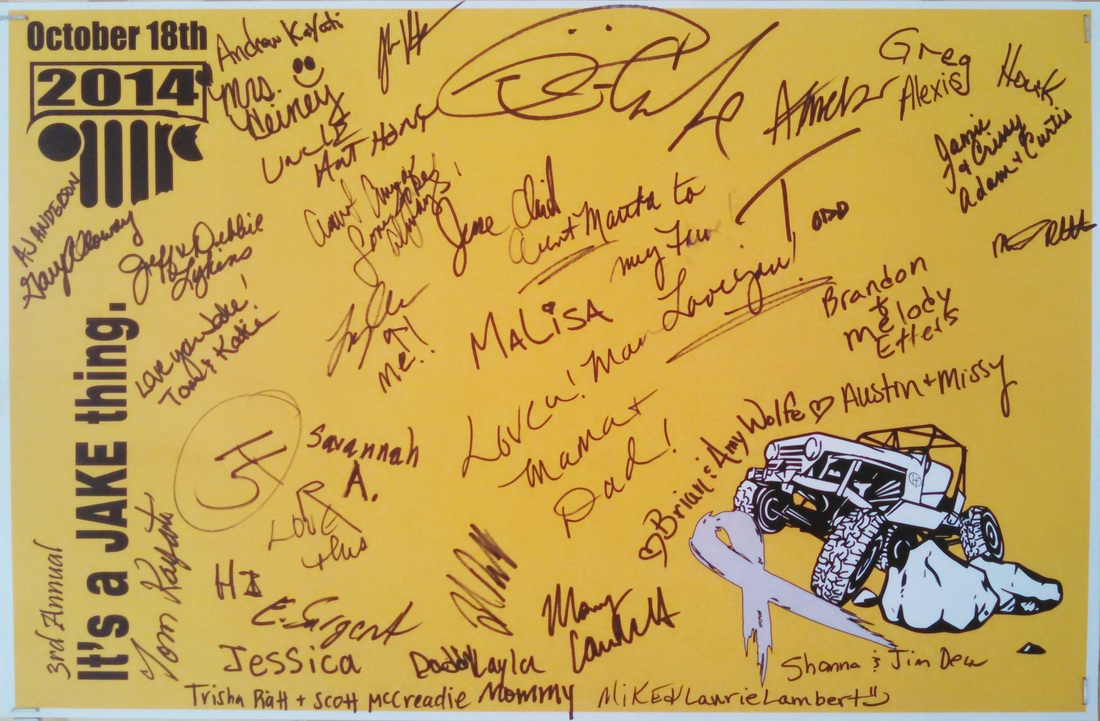 ---July 26, 2014---

Summer ride with over 50 rigs in attendance. Weather started out great and allowed for a lot of early wheeling with great conditions. Rain started in the afternoon and made things much more difficult....but still fun. Thanks to all who attended or helped out.

Some details and recap can be found on the Offroadohio forum:
http://www.offroadohio.com/viewtopic.php?f=78&t=6854



---May 17, 2014---

The second ride in 2014 went off as a wet one. We have had a wet spring and the day started one nice, but rain came and went thru-out. We still had a good crowd showup and I think most of them enjoyed the time on the trail.

Some details and recap can be found on the Offroadohio forum:
http://www.offroadohio.com/viewtopic.php?f=78&t=6771



--- March 22, 2014 = Season Opener, Early Spring Ride --
What a beautiful day it turned out to be. I could not have asked for a better day, especially with the way the weather has been recently. We ended up with over 75 vehicles present and had a lot of good times..... A big thanks to everyone who was showed up and was involved. Hopefully see most of you next time.
Some details and recap can be found on the Offroadohio forum:
http://www.offroadohio.com/viewtopic.php?f=78&t=6662
- - - Farm fresh wheeling since 2008 - - -